Universities, enterprises, and territory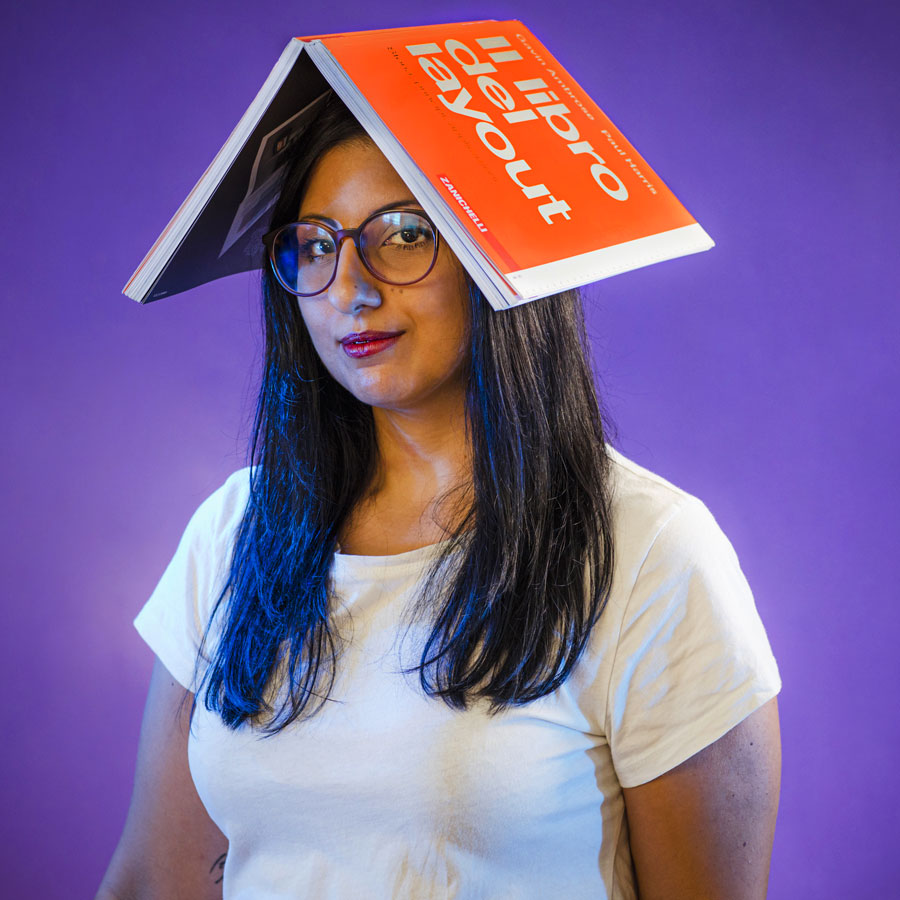 ---
On May 12, 2022, the Laboratory of Excellence Lab B+ of the Department of Industrial Engineering and Mathematical Sciences - DIISM of the Marche Polytechnic University was inaugurated. The aim of the laboratory is to help companies increase the use of technologies for Industry 4.0 including additive manufacturing, quality control and collaborative robotics.
Among the figures attending this important event were Rector Gian Luca Gregori, Dean of the Faculty of Engineering Maurizio Bevilacqua, Director of the DIISM Department Michele Germani, UnivPm General Manager Alessandro Iacopini, and B+ Lab Manager Eleonora Santecchia, as well as the Companies: Prima Additive, represented by Paolo Calefati and Eleonora Marino, Zeiss Group with Filippo Paccassoni, and EIT Manufacturing represented by Gianluca Grifi.
---
Why a communication agency?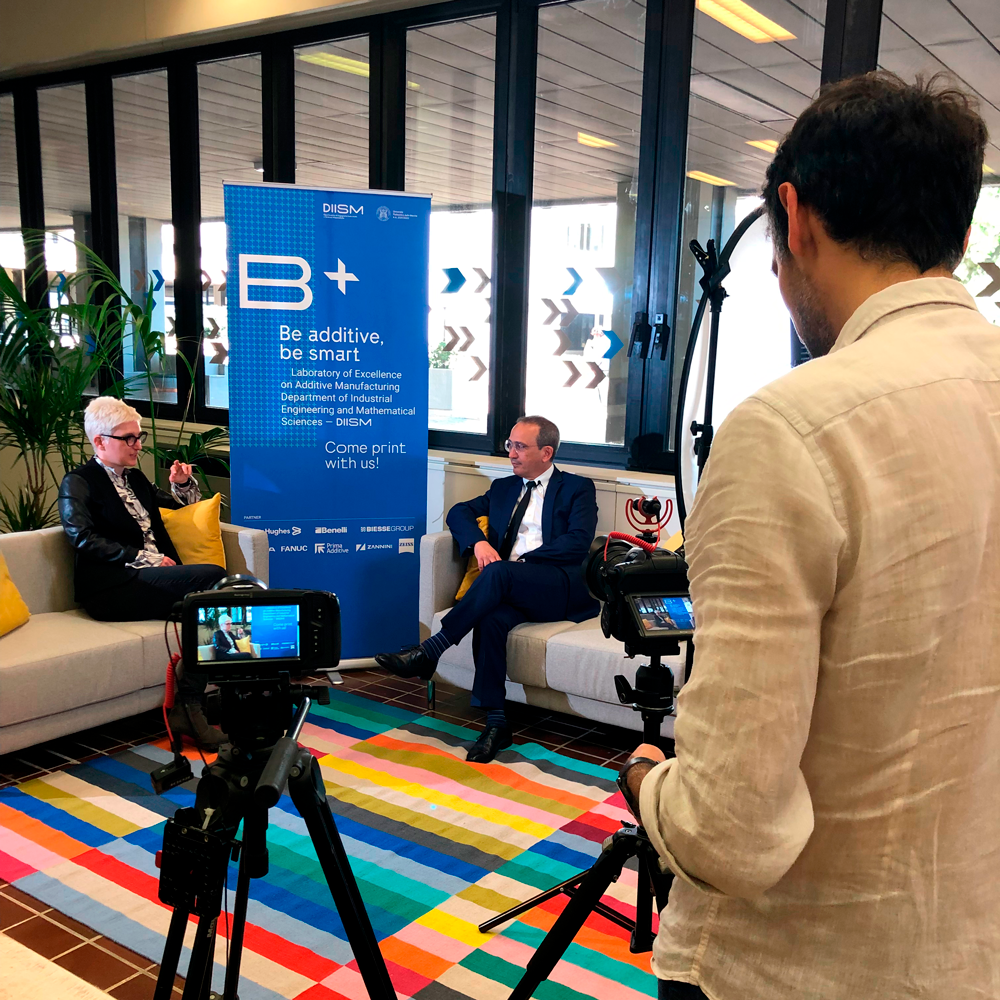 A communication agency, Tonidigrigio in particular, is nothing but a facilitator. We were involved precisely to facilitate a process of relationship between two worlds that, apparently, seem very distant from each other but that more and more will have to talk to each other and understand each other. Two worlds that, in fact, complete. On the one hand the academic world, represented on this occasion by the Marche Polytechnic University, and on the other hand the world of business, represented by all the people present at this important event.
The relationship is the prerequisite thanks to which a project like that of Laboratory B+ can grow and multiply opportunities. The relationship is the precondition by which a business project can develop and intercept new opportunities. As a result, the relationship is the essential condition for creating value on the ground.
And so the role of a communication agency is to create the conditions to encourage and, possibly, increase the possibilities of reciprocal relationship between these worlds.
---
The impact of the Laboratory B+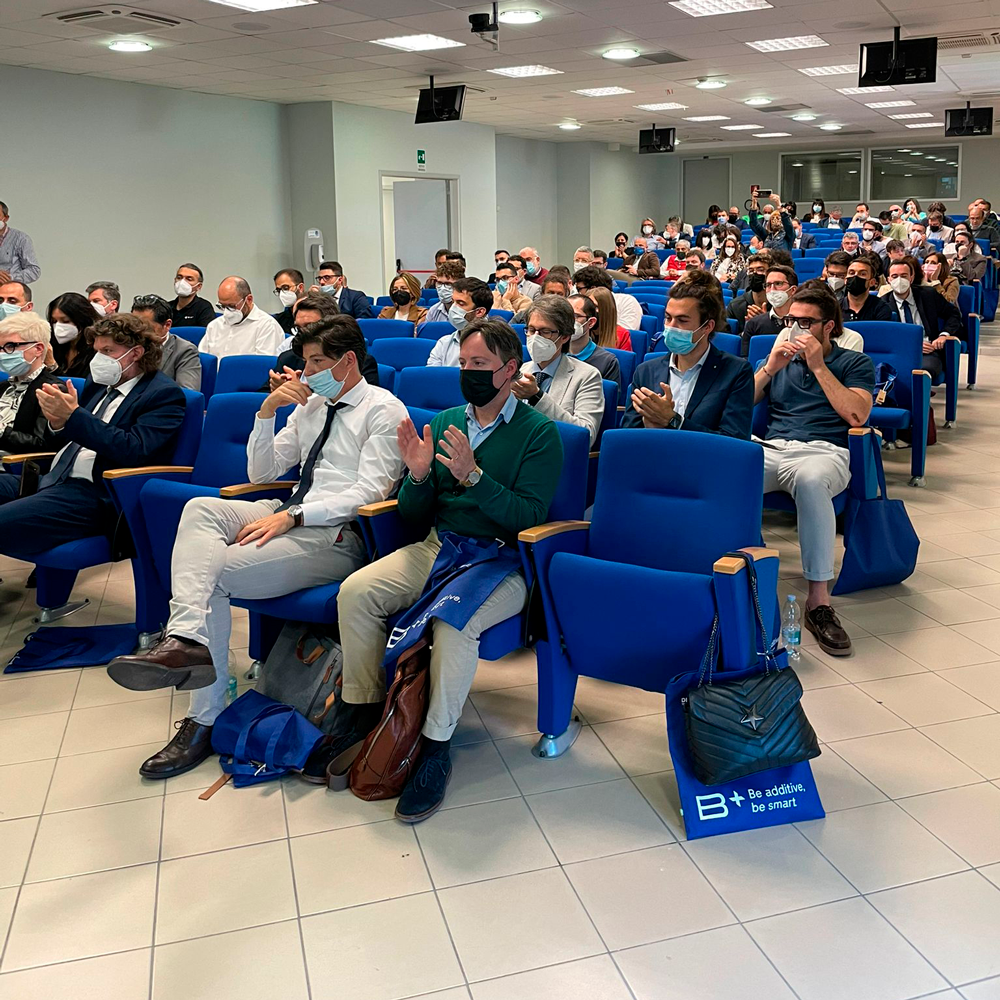 As pointed out by Professor Michele Germani, director of DIISM, there will be more than 200 young people trained thanks to the laboratory, who will be joined by a dozen PhD students and collaborators who will act as a link between the business world and the academic world, facilitating the delicate process of technology transfer. Students who will become important resources for the business world, which increasingly need young engineers trained on the new technologies that will shape the future for certain sectors of great reference for our region, including: mechanical, furniture and footwear.
In this dynamic, the work of a communication agency is in turn a facilitator of relationships, dialogue, and exchange. A process started years ago that today allows Laboratorio B+ to rely on a strong identity system, coherent and able to express its values and the most representative characteristics; based on a variable typography, fluid, adaptive, in continuity both with the identity of the Polytechnic and with the identity of the DIISM Department.
​​In addition to the identity system and in addition to the communication register, Laboratory B+ can also tell its story through a series of communication tools, such as the website and applications, which we are sure will support the activities of people who work on the project on a daily basis.
---
A starting point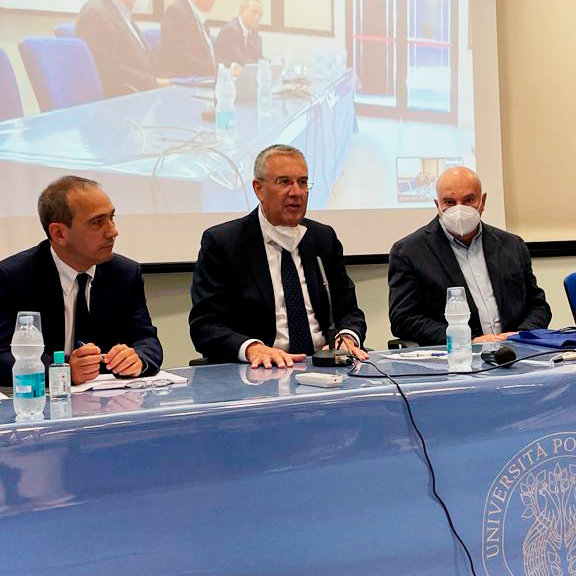 Lab B+ was founded in 2018, thanks to the participation of the DIISM Department in the Ministry of Education's nationwide call for "Departments of Excellence", which aimed to select and fund the top 180 Departments of State Universities every five years. Departments that excel in quality of research and development projects, to which is allocated an annual budget of 271 million euros. In this context, the DIISM has been ranked third in Italy for what concerns the field of Industrial Engineering.
The project, with an investment of 9.5 million euros, of which 7.3 coming from ministerial financing, aims to attract researchers from research centers of international importance to give birth to structured collaborations. There are 15 international agreements with universities and foreign centers on additive manufacturing issues, which will be followed by targeted mobility actions.
Applied research activities are carried out in collaboration with major companies (Benelli, Baker Hughes, Biesse, Carl Zeiss, Fameccanica, Fanuc Italia, Prima Additive, Zannini, etc.), allowing students and PhD students to practice in the field, increasing their chances of work and business creation.
The inauguration is not a point of arrival, but rather a starting point, and if we have worked well, from now on B+ can begin to tell its story.
link to contatti
Would you like to know more?
Write what you think, we love to exchange opinions!